SIMM Series
Outsound Presents @ Musicians Union Hall
116 9th St @ Mission
San Francisco CA

Click for Photos of the Luggage Store Series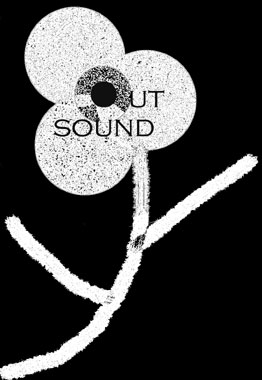 The Static Illusion Methodical Madness Music Series is a musician run bi-monthly music performance series bringing highly professional and truly adventurous music that would not normally be heard or supported by mainstream society. Since 2001 the SIMM Series has been curated by Outsound Presents and local improvisers/composers/sound artists Rent Romus and Bill Noertker. They present a cross section of sound artists and musicians from the experimental improvisation and composition genres.
Alternate Sundays 7:30-10pm
Admission $10 general $8 students & seniors
All ages welcome.
The series is an artist-run, grass-roots DIY effort that relies on volunteers. Please contact Outsound Presents to get involved in marketing and project support.
Outsound Presents is a 501(c)3 non-profit volunteer collective of explorative sound artists who support the SF Bay Area new and experimental music scene.
BOOKING
Please read the policies here. Contact Rent Romus for booking and all other inquires.



Principle



Artist-run, volunteer, grass-roots DIY effort



Type of Music Presented



Experimental: new sonic, improvised, noise, electronic, lowercase, avant and improv jazz (most styles), outrock, 21st century composition, and sonic art. See artist list below.



Format

Bi-monthly on Sunday Nights 7:30-10pm
Two acts per night
6:00pm Load-in Setup 7:00pm Door opens

Performances although scheduled for 7:30 may start around 7:45 depending on audience participation.

Booking Lead Time
Two to three months in advance

Terms & Policy



$35 flat from door to the Musicians Union Hall the balance split between sets.
One comp admission per artist.
No Open Rehearsals. Please be prepared prior to your concert.
No Power tools, or destructive devices of any type allowed. No fire or fume generating devices unless under a controlled environment and is 100% non-toxic. No smoking of any kind allowed in the space.



Facility and Equipment



Sound studio, three tables, seats approx 35.

Piano, drum kit with stands(no cymbals), music stands



Location

Tiny storefront on 9th Street near Market
about 2 blocks from Civic Center Street BART station.
Parking on Sundays is free and normally available along the street. 9th Street is a one way street in the northerly direction.

Do Not Have



Projector, microphones, instrument cables, power strips, sound system



Do Not Provide



No guaranteed payment, guest passes, hotel accomodations, transportation, or a sound person.

(rehearsals should be facilitated by the groups on their own time)




To Book a Gig

Check calendar for date availability.
Submit performance description with proposed dates, brief artist bios, website information and links to audio/video to Rent Romus
Past Performers
Over the course of its Thursday night concerts, the series has presented hundreds of artists drawn from a vanguard roster, among them Biggi Vinkeloe, Cash Killion, Henry Kaiser, Fred Frith, Gino Robair, Wolfgang Fuchs, Karen Stackpole, Gianni Gebbia, Oluyemi Thomas, Eddie Gale, Jim Ryan, Dina Emerson, Jack Wright, Rent Romus, CJ Borosque, Danielle DeGruttola, Bob Marsh, Shoko Hikage, Xome, Randy Yau, Stimbox, and countless others both local and international.

Audience Feedback
"This series in the Musicians Union Hall, 116 9th St @ Mission, SF, reminds me of cozy parties among friends at my favorite yakitori joint, nestled under the Shimbashi Bridge in Tokyo in the night rain… from the outside a few hints of warm light and laughter, on the inside a serious good time. The difference is that, unlike the yakitori joint, the SIMM Series is a spaceship that travels to other musical dimensions.
An acoustic-centered sister of the Luggage Store Series, SIMM has brought the best cutting-edge acoustic jazz and avant-garde musicians in and out of the Bay Area to SF audiences and delivered one musical adventure after another. It's my honor to return to this series."
-Joe Lasqo, pianist

Directions : BART (Bay Area Rapid Transit) Station: Civic Center /Walk down Market Street from station exit Turn left on 9th St. 116 9th St.

Link to home page : SIMM Series

Upcoming Events:
---
Sunday, Jan 12 2014 7:30 PM
A night with Thollem McDonas

Thollem McDonas is a pianist, composer, improviser and teacher. He travels perpetually internationally performing as a soloist as well as in collaboration with a wide array of artists in wildly divergent directions. In the past 7 years, he has added 30 albums to his discography on 12 different vanguard labels in 4 different countries. He was born and raised in the San Francisco Bay Area of Irish and Cherokee descent. At the age of five, he began studying the keyboard repertoire from the medieval to the 20th century and studied with many notable teachers including Aiko Onishi and Lou Harrison. After graduating with degrees in both piano performance and composition, he stepped from the concert pianist trajectory to dedicate his time to grassroots political movements and ecological restoration projects. In 2005, he returned to his music as his full focus, incorporating his myriad experiences into his compositions, improvisations and teaching.

He has performed extensively as a soloist as well as in piano concertos with symphonies, West African drumming troupes, Javanese gamelan ensembles, punk bands, with film makers, dancers, poets and painters and a wide array of divergent musicians, both famous and under-known. He is the founding director of Estamos Ensemble, a Mexican-American cross border ensemble for musical exchange. As a writer, his essay, "Deep Listening and the Peripatetic Life of an Improvising Musician" was written specifically for An Anthology of Essays on Deep Listening (Deep Listening Institute, 2012) in honor of master musician Pauline Oliveros' 80th birthday and he is a regular columnist in Full Moon Magazine (Prague), a print publication dedicated to independent music. His music is diverse, with each album and every concert exploring a variety of approaches and paths, resulting in dramatically new and different outcomes.


Jazzores Festival Thollem Tremolos Bi-Tonal Blues from Angela C Villa on Vimeo.
---
Sunday, Feb 9 2014 7:30 PM
8pm Renga-9 Ensemble, with dance by Nan Busse
9pm Eli Wallace Trio
Jon Arkin - drums, Karl Evangelista - guitar, Eli Wallace - piano

Eli Wallace is a pianist, improviser, and composer who draws on his milieu of different influences from improvisation and jazz, to contemporary classical music, to rock and pop. This piano repertoire is specifically written for him to play on this instrument and juxtaposes free or directional improvisation with ornately notated passages. These recordings are all live and thus are necessarily somewhat rough around some of the edges.