SIMM Series
Outsound Presents @ Musicians Union Hall
116 9th St @ Mission
San Francisco CA

Click for Photos of the Luggage Store Series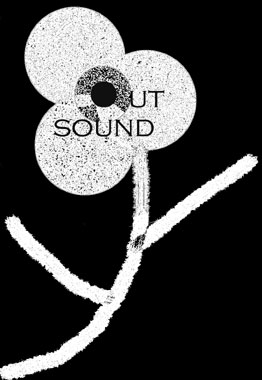 The Static Illusion Methodical Madness Music Series is a musician run bi-monthly music performance series bringing highly professional and truly adventurous music that would not normally be heard or supported by mainstream society. Since 2001 the SIMM Series has been curated by Outsound Presents and local improvisers/composers/sound artists Rent Romus and Bill Noertker. They present a cross section of sound artists and musicians from the experimental improvisation and composition genres.
Alternate Sundays 7:30-10pm
Admission $10 general $8 students & seniors
All ages welcome.
The series is an artist-run, grass-roots DIY effort that relies on volunteers. Please contact Outsound Presents to get involved in marketing and project support.
Outsound Presents is a 501(c)3 non-profit volunteer collective of explorative sound artists who support the SF Bay Area new and experimental music scene.
BOOKING
Please read the policies here. Contact Rent Romus for booking and all other inquires.



Principle



Artist-run, volunteer, grass-roots DIY effort



Type of Music Presented



Experimental: new sonic, improvised, noise, electronic, lowercase, avant and improv jazz (most styles), outrock, 21st century composition, and sonic art. See artist list below.



Format

Bi-monthly on Sunday Nights 7:30-10pm
Two acts per night
6:00pm Load-in Setup 7:00pm Door opens

Performances although scheduled for 7:30 may start around 7:45 depending on audience participation.

Booking Lead Time
Two to three months in advance

Terms & Policy



$35 flat from door to the Musicians Union Hall the balance split between sets.
One comp admission per artist.
No Open Rehearsals. Please be prepared prior to your concert.
No Power tools, or destructive devices of any type allowed. No fire or fume generating devices unless under a controlled environment and is 100% non-toxic. No smoking of any kind allowed in the space.



Facility and Equipment



Sound studio, three tables, seats approx 35.

Piano, drum kit with stands(no cymbals), music stands



Location

Tiny storefront on 9th Street near Market
about 2 blocks from Civic Center Street BART station.
Parking on Sundays is free and normally available along the street. 9th Street is a one way street in the northerly direction.

Do Not Have



Projector, microphones, instrument cables, power strips, sound system



Do Not Provide



No guaranteed payment, guest passes, hotel accomodations, transportation, or a sound person.

(rehearsals should be facilitated by the groups on their own time)




To Book a Gig

Check calendar for date availability.
Submit performance description with proposed dates, brief artist bios, website information and links to audio/video to Rent Romus
Past Performers
Over the course of its Thursday night concerts, the series has presented hundreds of artists drawn from a vanguard roster, among them Biggi Vinkeloe, Cash Killion, Henry Kaiser, Fred Frith, Gino Robair, Wolfgang Fuchs, Karen Stackpole, Gianni Gebbia, Oluyemi Thomas, Eddie Gale, Jim Ryan, Dina Emerson, Jack Wright, Rent Romus, CJ Borosque, Danielle DeGruttola, Bob Marsh, Shoko Hikage, Xome, Randy Yau, Stimbox, and countless others both local and international.

Audience Feedback
"This series in the Musicians Union Hall, 116 9th St @ Mission, SF, reminds me of cozy parties among friends at my favorite yakitori joint, nestled under the Shimbashi Bridge in Tokyo in the night rain… from the outside a few hints of warm light and laughter, on the inside a serious good time. The difference is that, unlike the yakitori joint, the SIMM Series is a spaceship that travels to other musical dimensions.
An acoustic-centered sister of the Luggage Store Series, SIMM has brought the best cutting-edge acoustic jazz and avant-garde musicians in and out of the Bay Area to SF audiences and delivered one musical adventure after another. It's my honor to return to this series."
-Joe Lasqo, pianist

Directions : BART (Bay Area Rapid Transit) Station: Civic Center /Walk down Market Street from station exit Turn left on 9th St. 116 9th St.

Link to home page : SIMM Series

Upcoming Events:
---
Sunday, Mar 16 2014 7:30 PM
7:30 Rent Romus' Life's Blood
Timothy Orr - drums/percussion, Markus Hunt - doublebass
Kim Cass - doublebass, Rent Romus - saxophones
8:30 Evelyn Davis & Christina Stanley
A piano and violin duo of powerful intensity


Evelyn Davis is a Bay Area-based improvisor, inside pianist/pianist, organist, vocalist, composer, and songwriter. After spending her life unto late teens as a classical pianist, she intensively studied jazz, orchestral composition, improvisation, and, for many years, has been an integral member of a variegated group of bands in genres ranging from highly-composed progressive rock to chamber pop to folk. Her primary focuses are psychoacoustic spectral phenomenon within dronal improvisation, the timbral properties of the inside piano, for which she creates assistive mallets, toys, and tools out of wood, metal, and rubber, and thorough exploration of the outer boundaries of electro-acoustic improvisation and songwriting. Currently she is vocalist and keyboardist for the genre-destroying band Cheer-Accident, bastions of the Chicago avant-garde scene since 1983, with whom she performed at the Rock in Opposition Festival in Carmeaux, France in September 2013. She is founder of and organist for the ensemble Drone Church, and intermittently she performs with large- scale Bay Area improvisation ensembles (such as OrcheSperry, Moechestra!), and with Bay Area notables such as Fred Frith, Phillip Greenlief, and Tzadik's Aprille Tang, with whom she forms the electro-acoustic improvisation & neo-lieder duo VOZZT.

Christina Stanley is a bay area based violinist, composer, vocalist and artist. She is active as a performer, improviser, electronic musician and teacher. She has performed throughout Europe, the continental US and Cuba as a vocalist, violinist and electronic musician. She performed at SFEMF at SF MOMA and has premiered works by Roscoe Mitchell under conductor Petr Kotik. Her original painted graphic scores have been featured at the Outsound New Music Summit in San Francisco, Temple Ad Hoc in Los Angeles and Rock Paper Scissors Gallery in Oakland. She holds a BM from San Francisco State University, studied theater at HB Studio in New York City and holds an MFA in Music Performance and Literature from Mills College. She is passionate about working with living composers and composing new music.

Life's Blood "damn well rock their Jazz" says blogger disaster amnesiac while exploring the influences and inspirations that make the art of jazz and improvisation timeless. The ensemble pays tribute as well as brings to light, reinvents, deconstructs, and breaths life into the deeper realms of their collective body of memory. Originally created by Romus while on tour in Northern Europe in 1999, the group currently features bassists Kim Cass, Markus Hunt and drummer/percussionist Timothy Orr. They will be performing music from their latest recording Truth Teller as well as new originals for their upcoming album to be released in the Fall of 2014...
"...bold sound, unmistakeable sincerity and conviction." - Downbeat



---
Sunday, Apr 6 2014 7:30 PM
7:30pm Tara Sreekrishnan - prepared piano/Taurin Barrera - electronic processing
8:30pm Noertker's Moxie: Annelise Zamula - tenor sax, flute/Eli Wallace - piano/Bill Noertker - contrabass/Dax Compise - drums
•
Tara Sreekrishnan is a Bay Area-based pianist and organist whose interests include performance, improvisation and electronic music. She has studied piano with John Syzygy and Belle Bullwinkle, and organ with Dr. Sandra Soderlund. She is currently pursuing her B.A. in Music Performance (Piano and Organ) at Mills College and performs regularly around the Bay Area.
•
Taurin Barrera is an American electronic musician and new media artist whose work explores the interactive connections between technology and perception. Barrera combines computer vision, noise and chance, and electroacoustic composition techniques to program audio-visual instruments and environments. Barrera uses emerging technologies to augment our sensory experiences of sound and visual art, he composes sounds and music you can see, and images you can hear.
He loves to explore and experiment with sounds and music. He is always creating new software and interactive sound projects to share online. In the past few years he's lived in Mexico City, Shanghai, Beijing, and Kunming, China, and collaborated with some extraordinary musicians and technologists from around the world.
His research interests include: Algorithmic composition, creative computer languages, interactivity/HCI, machine learning, music technology, physical computing, noise, molecular gastronomy.
•
Bassist/composer Bill Noertker has been active in the Bay Area jazz and avant-garde scene since the late 1980s. Since 2001, he has lead his own ensemble, Noertker's Moxie, as a forum for his compositions inspired by visual artists such as Paul Klee, Wassily Kandinsky, Franz Marc, Salvador Dalí, and Joan Miró, architect Antoni Gaudí, poet Rainer Maria Rilke, sculptor David Beck, and others. Noertker has composed over 150 pieces of music for this group and has released eight CDs, including three CDs of his extended suite Sketches of Catalonia, and two volumes of his extended Blue Rider Suite.
He has also composed music for three films that showcase the intimately-scaled sculptures of David Beck, and composed the score for a Nikos Koumoundouros film, The Commandments or the Nostril of Ektor Kaknavatos, that was selected for the Short Film Corner at the prestigious Festival de Cannes 2010.
He is now at work scoring the upcoming Olympia Stone film "Curious Worlds: the Art and Imagination of David Beck."
•
Annelise Zamula started on flute at age 11 and picked up sax at 14 after falling in love with jazz. She studied classical flute with the late Wallace Mann of the National Symphony while in her teens. After moving to Boston to attend Berklee College of Music, she studied flute with Matt Marvuglio.
Annelise has performed with numerous groups in the Bay Area, including the Riffrats, Moodswing Orchestra, Montclair Women's Big Band, Connie Champagne and Her Tiny Bubbles, Carwash, The Strayhorns, Golden Gate Park Band, and more.
In 1996 she joined the Billy Tipton Memorial Saxophone Quartet (BTMSQ) and toured the U.S. and Europe with the group, as well as recording a CD, Sunshine Bundtcake, which was released in March 2000. She has played live radio shows with BTMSQ and the After the End of the World Coretet, both in Europe and at the Bay Area's own KPFA, KUSF, KALX, and KPOO. With BTMSQ, Ms. Zamula performed with the Indigo Girls on their West Coast tour of 1997, including a performance at the Lilith Fair in Vancouver; at the Bumbershoot Festival in Seattle, and with the Pat Graney Dance Company.
She co-founded the After the End of the World Coretet and composed some of the songs released on the group's two CDs, Quaternity and 13.
Annelise currently performs with Big Lou's Dance Party, Noertker's Moxie, and the Berkeley Saxophone Quartet.
•
Eli Wallace, pianist and composer, graduated from New England Conservatory with a Master's in Music in 2011, where he was privileged to study with Jason Moran, Jerry Bergonzi, Ken Schaphorst, Frank Carlberg, and Kati Agocs. Since relocating to the Bay Area, he has played with numerous musicians in all different genres of music from straight ahead jazz, to rock/pop, to free improvisation. Some of the groups with which he's appeared include: Karl Evangelista's Ai-Ai, Jim Ryan's Virtual Assembly and Retro Blue, John Givens' No Lovely Thing, and Bill Wolter's Inner Ear Brigade. He also appeared on Dan Meinhardt's first album "Gone West", released in 2012. His own recent project is a series of pieces composed specifically for solo piano that embraces his interest in jazz, improvisation, and contemporary classical music. Additionally, he co-leads a new trio with Karl Evangelista and Jon Arkin. As a composer he has been commissioned to write music for jazz big band, solo piano, chamber orchestra, and dance performances; he was also awarded Honorable Mention after submitting his piece "Influx Rebellion" to a competition with the Jazz Composers Orchestra Institute (in affiliation with Columbia University and the American Composers Orchestra).
•
Dax Compise is one of the founding members of the California Outside Music Associates. He has performed throughout the region in settings ranging from the symphony, to blues and jazz groups, to fully improvised percussion ensembles. His command of the instrument and creativity has led to Dax being great demand as a sideman. Besides performing on a regular basis with COMA, he has forged a musical relationship with the improvisational community in Sacramento. Recordings with Ross Hammond and Tony Passerell are in the works.

---
Sunday, Apr 27 2014 7:30 PM
Rent Romus' Lords of Outland 20th Anniversary Celebration
Featuring Dave Mihaly, Bill Noertker, Philip Everett, Ray Scheaffer, Joshua Marshall, CJ Borosque, Joshua Allen, Darren Johnston, Jim Ryan, more TBA

"Romus' fiery romp is a no-holds barred exposition. He slices through steel with accuracy and ease, equating to a jovial soundscape, scraped with intensifying solos and Everett's colorific cymbals hits. They galvanize your neural system from start to finish, while projecting a take no prisoners approach throughout." - Glenn Astarita, All About Jazz

Saxophonist, composer Rent Romus started the Lords of Outland in 1994 a collective of like-minded musicians focusing on exploring improvisation, melody, noise, and sound art while acknowledging their jazz, rock, and blues roots. The group has developed original music ranging from unhinged free improvisation to thematic compositional suites inspired by abstract and socio-political poetry, science fiction, horror, and fantasy.
---
Sunday, May 18 2014 7:30 PM
7:30pm Donella & the Mood Rings
C. J. Reaven Borosque, Lyndsey Walker, Shelia Bosco
8:30pm Emily Hay +TBA

---
Sunday, Jun 29 2014 7:30 PM
Jim Ryan @ 80 A celebration and concert with Bay Area sonic luminary, saxophonist, and poet...
8pm Jordan Glenn's Mindless Thing featuring poetry by Jim Ryan
9pm Jim Ryan Trio

Mindless Thing is a collaboration between drummer/composer Jordan Glenn and saxophonist/band leader/poet/artist/sage Jim Ryan. The music, composed and conducted by Glenn, takes malleable material and filters it through a unique ensemble of strings and percussion. The result is used to create a backdrop for Ryan's surreal and haunting poetry.


photo by Carly Hoopes

Poet, writer, philosopher and musician, Jim Ryan is an original member of the exploratory family of artists of the 20th century. His powerful playing style and truly original voice permeates the San Francisco Bay Area with vibrant spirit.
Jim Ryan was born in St. Paul, Minnesota and began listening to bebop at age 15. In 1958 after obtaining a degree in philosophy from the Universisty of Minnesota, Jim was drafted into the army and sent to Europe. After serving for 21 months, Jim found himself attending the Sorbonne in Paris France. After a short time he discovered he was infected with the writing bug and became involved with the beat poet community that was blossoming in France and throughout the world, rubbing elbows with such poets as Boroughs, and Ginsberg. Nearing his mid-30's it became more difficult to make a living writing and he found many of his former-writing friends were becoming involved in painting and other artistic endeavors. In 1968 Jim was given a wooden flute and shortly thereafter acquired a c-melody sax. At the same time many of the American new music musicians, Sonny Murray, Albert Ayler, Sun Ra, Archie Shepp, Anthony Braxton, and the AACM were given funding by the US Government and settled in Europe including France. Jim was in the right place at the right time and found himself jamming and performing with these rebels of creative music. As the migration of cutting edge American artists continued more straight ahead artists like Johnny Griffith and Steve Lacy began to arrive to take advantage of the European scene. In the early 70's Jim participated in a yearlong workshop organized and led by Steve Lacy while continuing to develop his writing. In 1975 Jim formed the Free Music Formation, a group which performed in Paris and other European cities.
In 1975 he returned to the United States in search of a fresh start and settled in Washington, D.C. where he formed the Art Performance Group performing throughout the area. In 1987 he moved California and lived in Marin County until 1993 when he moved to Oakland and became part of the San Francisco Bay Area improv and jazz scene.
After a long hiatus, in 1997, he launched one of his current groups Forward Energy featuring stellar artists like trumpet player Eddie Gale and drummer Donald Robinson. Jim also performed with Marco Eneidi's "American Jungle Orchestra," and Eddie Gale's "Orchestra for World Peace." In 1998 he became the editor and publisher of Outside, an underground art and music zine in Oakland, which featured such artists as Positive Knowledge, Marco Emeidi, as well as many artists of Bay Area improv scene. For two years beginning in 1999 Jim was the booker for the Luggage Store Gallery Series in San Francisco. At that same time he was also booking for the Starry Plow new music series in Berkeley, 2310 Telegraph Gallery in Oakland, and he currently curates shows occasionally at 21Grand Gallery in Oakland.
In the spring of 2000, he founded the Electro/Acoustic Sextet of Oakland, which was a melding of free jazz and avant academic styles. You can hear this pivotal Bay Area saxophonist presently with his group Forward Energy which has recorded five albums for Edgetone Records since 2009, as well as his poetry work with Jordan Glenn's Mindless Thing which began in 2012.
---
Sunday, Aug 31 2014 7:30 PM
7:30 Instagon
8:30 T.D. Skatchit & Company
---
Sunday, Oct 26 2014 7:30 PM
Fall of Solo
7:30pm Tentative
8:15pm Andrew Jamieson - piano
9:00pm Robert Lopez - drums